A Unique Wedding Venue on the Shore of Arcachon Bay!
Better than a wedding hall, Château Mader offers an exceptional wedding venue close to Bordeaux: A prestigious villa for rent in a large flowered park near the Bassin d'Arcachon!
A "Wedding Weekend" (Fri 2:00 p.m. – Sun 5:00 p.m.) or, for -40%, a "Wedding Stay" (Tues 2:00 p.m. – Thu 5:00 p.m.), will make you feel at home during 3 days/2 nights in this luxurious domain. Enough ime to prepare, celebrate and prolong the party for all to enjoy!
Tight budget? With "Grand Jour Mariage", from 2 p.m. to 4 a.m. on weekdays, Château Mader is yours with facilities and services, excluding accommodation. Those who truly love you will be part of this unforgettable celebration…at an unbeatable price!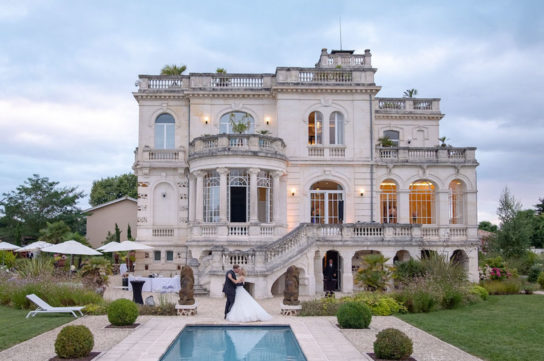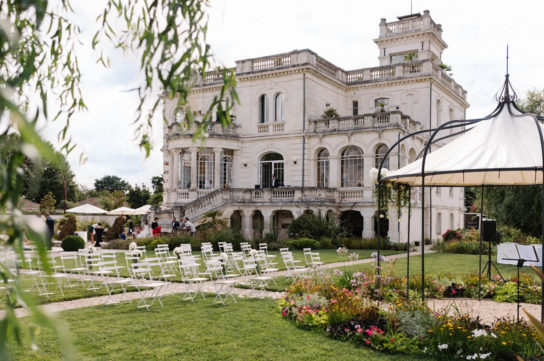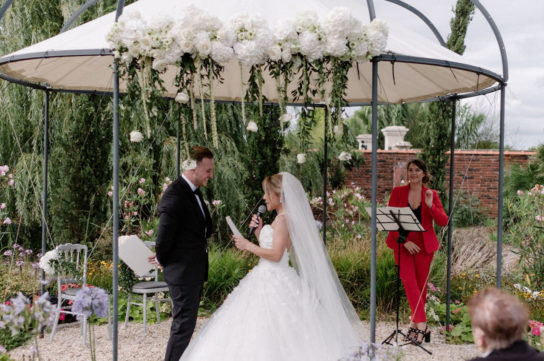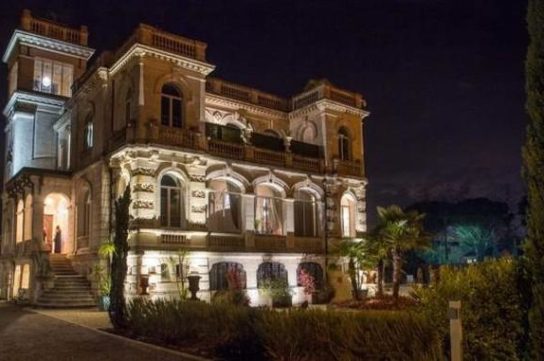 Your Very Own Fairytale Chateau Wedding
A superb portal with stewards offer a dramatic bride and groom entrance in the estate.
Outside, the garden with flower pavilion, cocktail area and lawn for tents, welcomes all your festivities for up to 150 guests: Ceremony, cocktail, seated meal, brunch the next day…
Inside, splendid lounges allow all your choices for up to 100 guests: Cocktail, seated meal, cocktail dinner, brunch, etc. with tables, chairs provided.
Finally, dancing, up to 150 participants, takes place in the lounges including a friendly bar.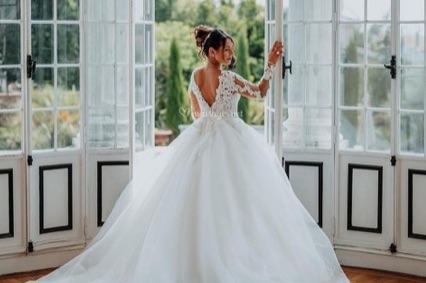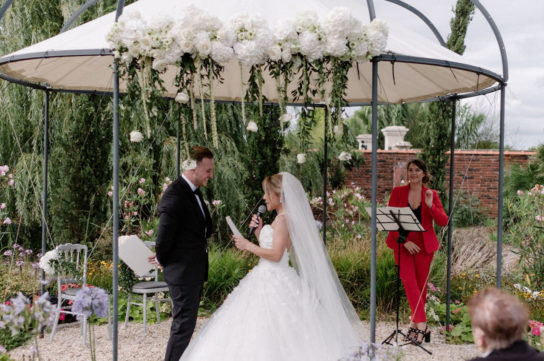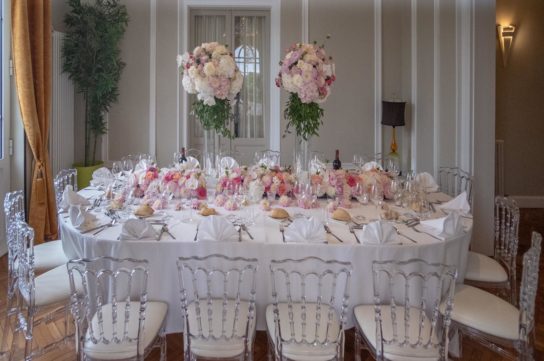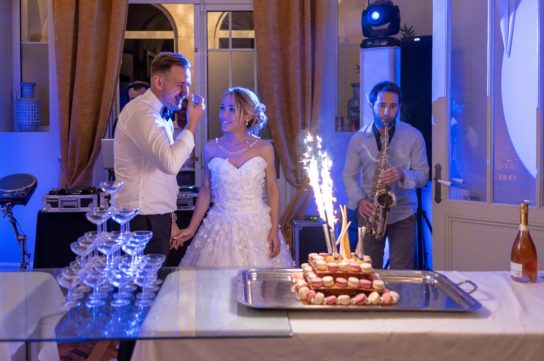 Services Provided for a Wedding
Accommodation: Wide choice for up to 30 in large five-star suites, bedroom and apartment with concierge service, breakfast and multiple leisure activities: Sea view terraces, spa and relaxation pool, home cinema, pool table, bar… Guaranteed memories!
Services: Organization from A to Z thanks to Fabien, Event Manager: He puts you in contact with the best service providers, which you are free to choose, and coordinates them on D-Day. Stewards from the beginning to the end of the reception (4 H). Network of additional accommodation nearby. Final cleaning.
Facilities: Air conditioning. Sound system in lounges and garden. Tables and chairs provided indoors. Projector and screen for animations. Flower pavilion with lectern and armchairs for ceremony. Barbecue, garden tables. Gated 14-car parking.
No surprises, our "All inclusive" package includes the entire chateau with accommodation, services and equipment.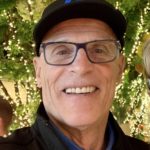 Pierre, Owner. Tell me what you have in mind for your celebration.