Chateau Mader
Exclusive Private Hire
(530 m² – 15 p. max)
The only 5-star chateau on the shore of Arcachon Bay's silvery waters, Chateau Mader transports you to the chic and warm atmosphere of grand Belle Epoque villas. A stone's throw from the picturesque harbors dotted with colorful oyster shacks and close to emblematic places to enliven your holidays: Arcachon, Dune of Pilat, Cap Ferret …Château Mader awaits you for an unforgettable stay!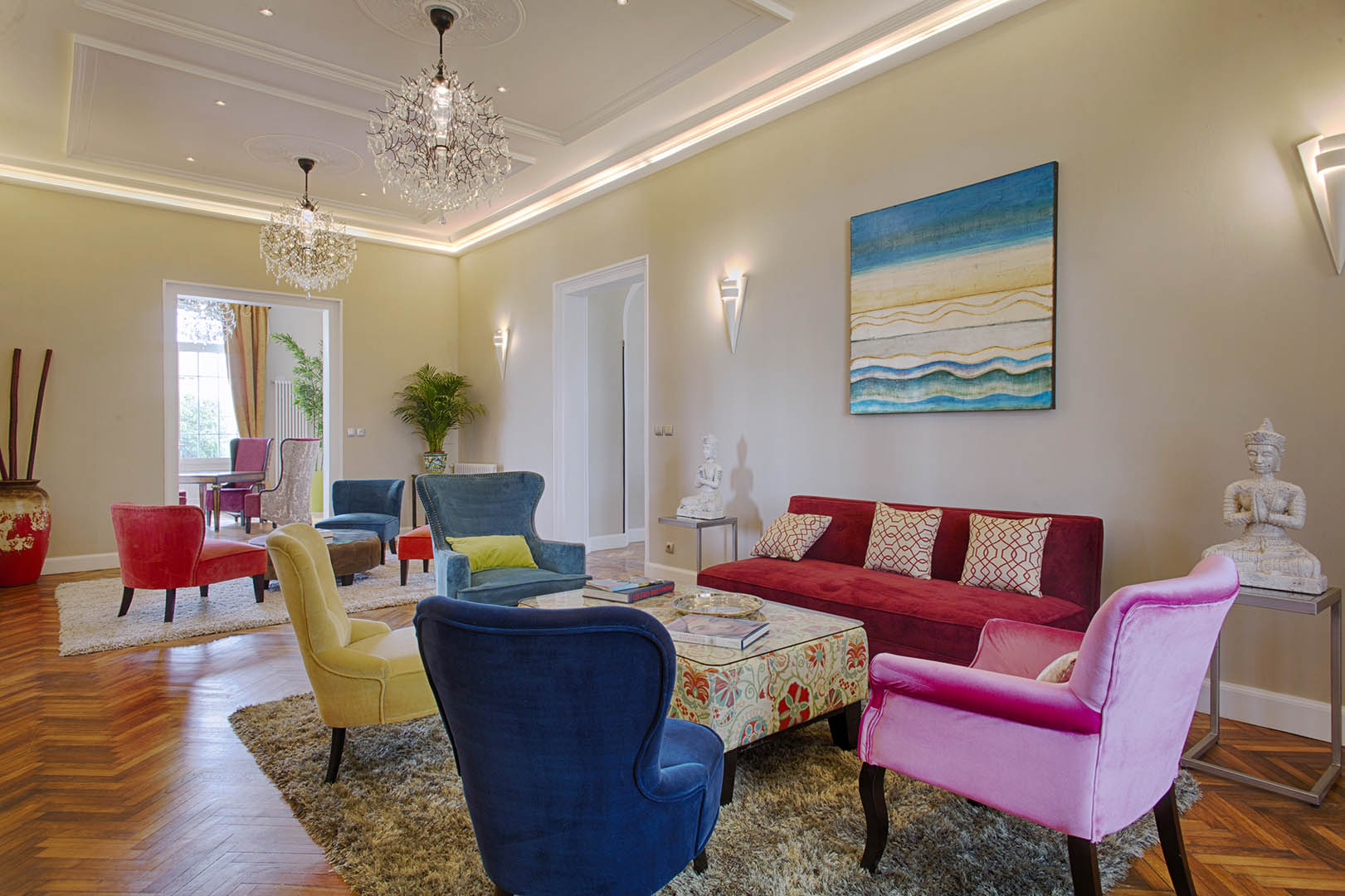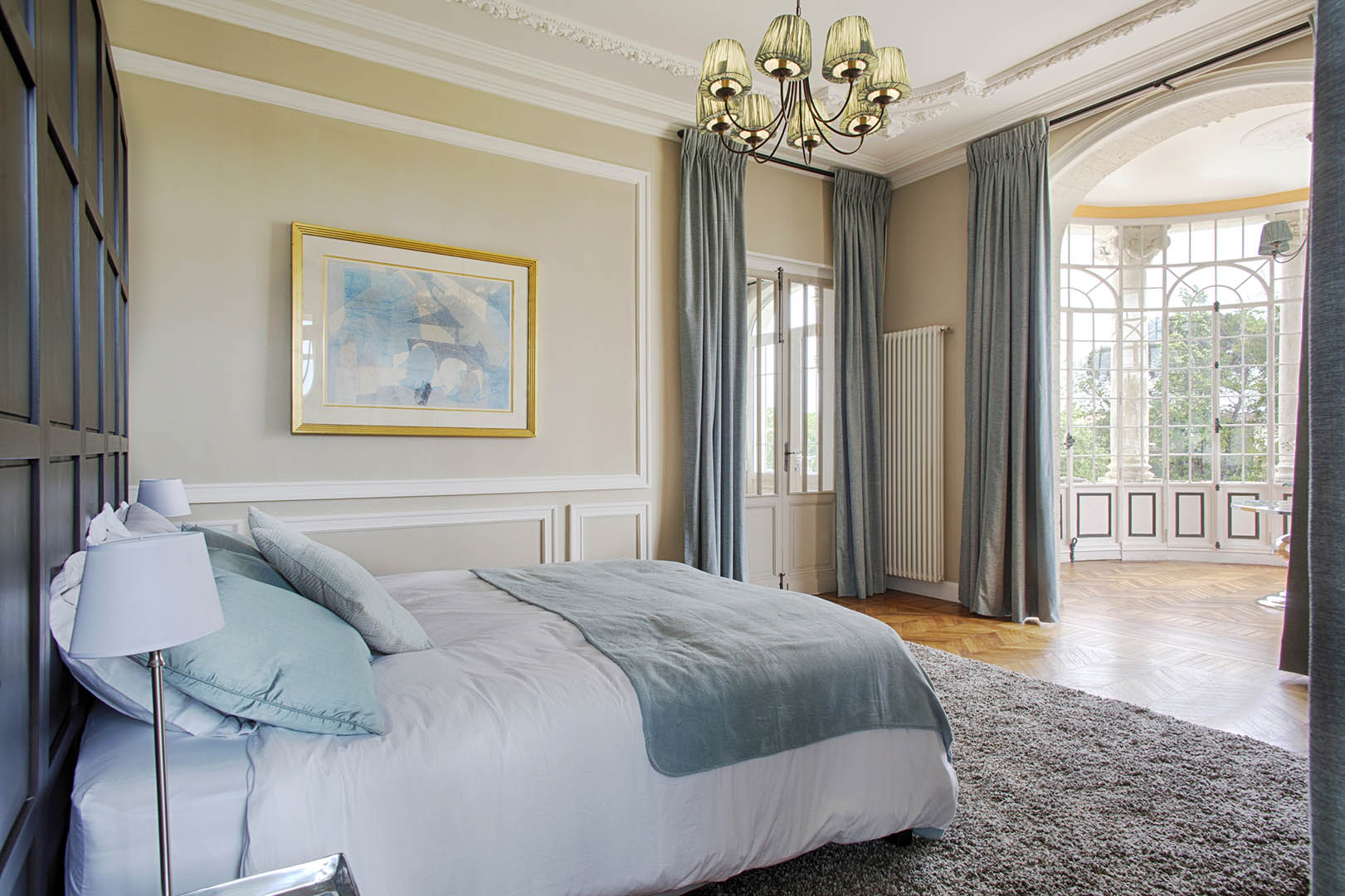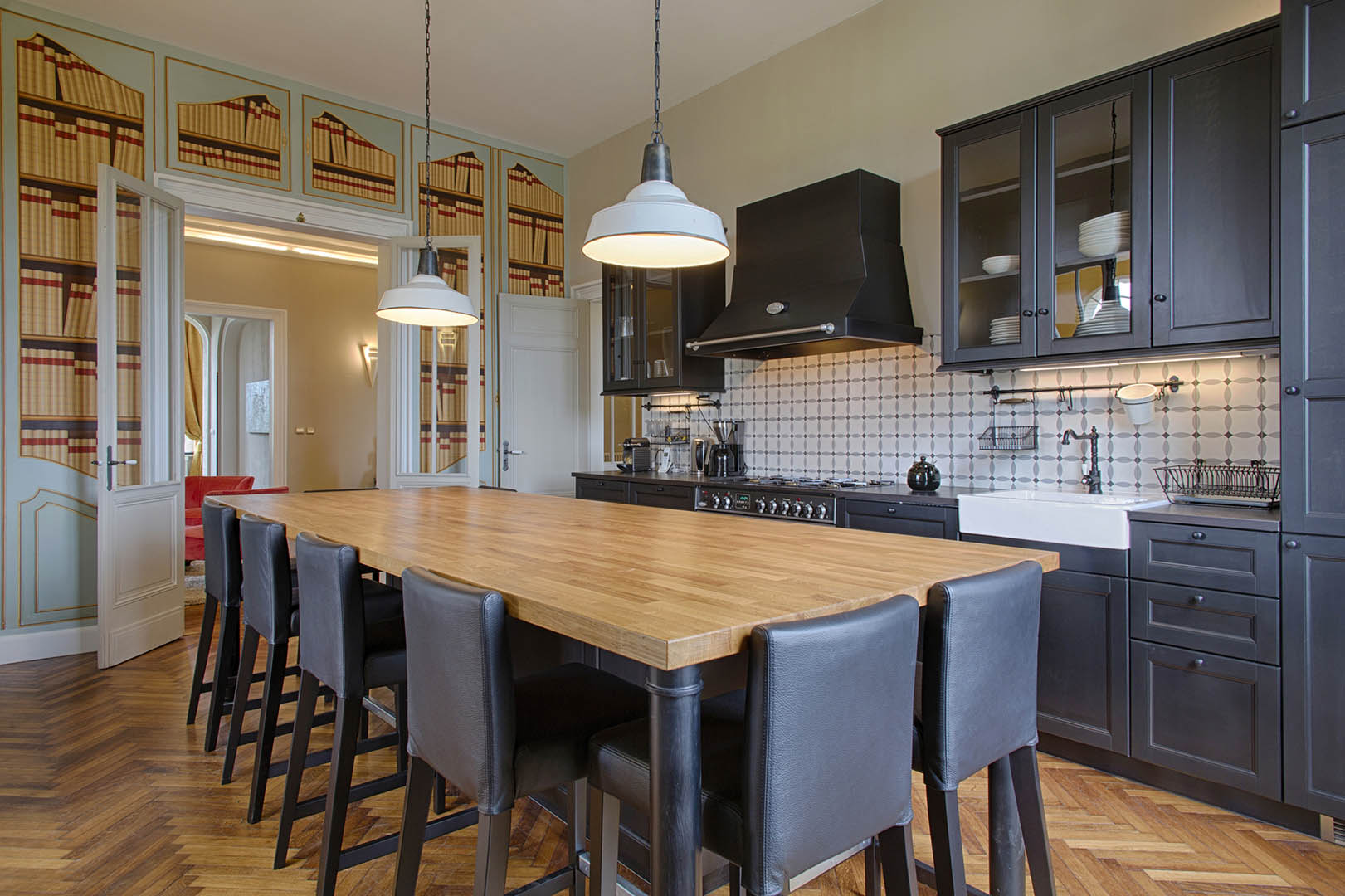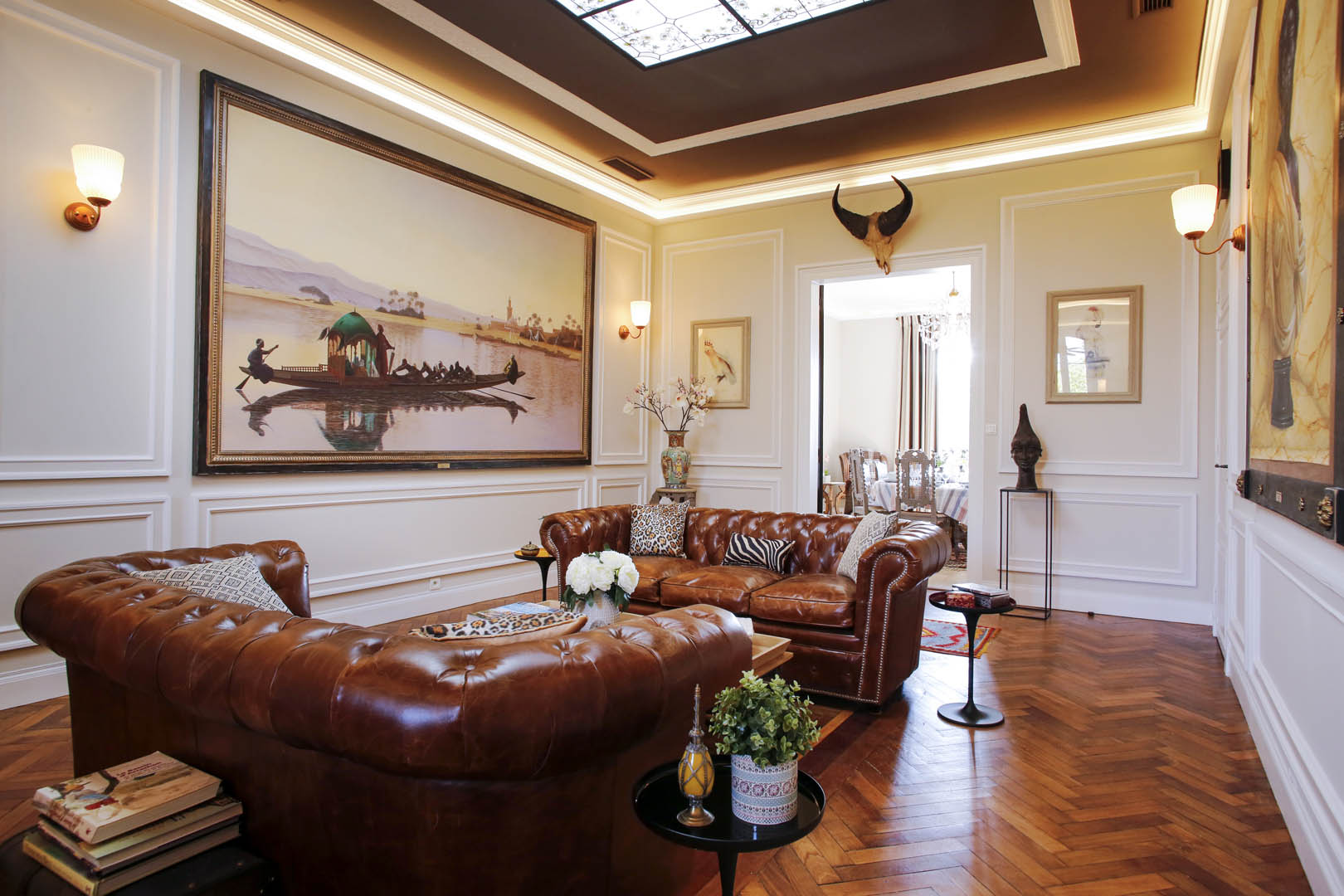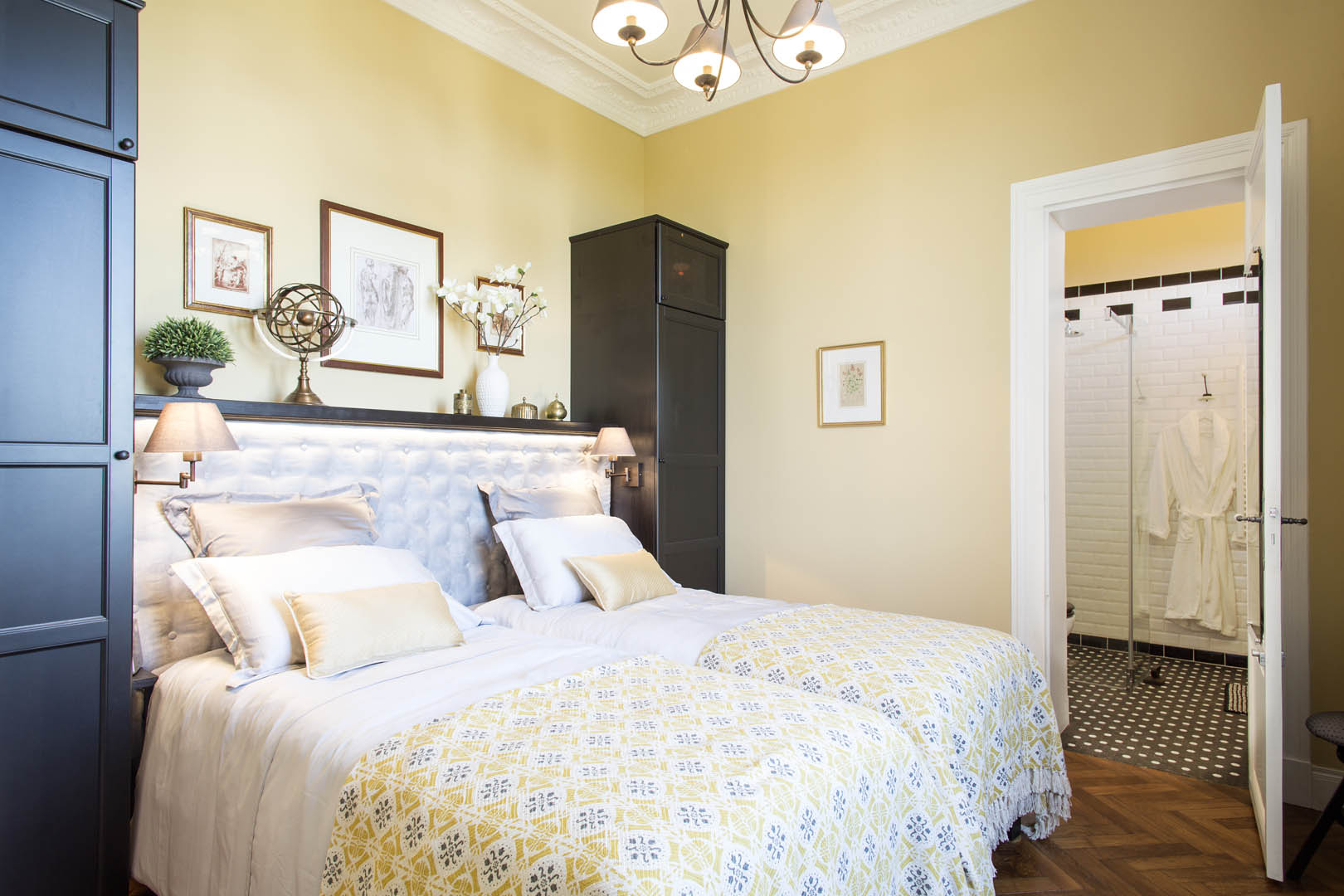 A large garden, a rooftop terrace with stunning sea views, splendid lounges, convivial dining rooms and kitchens seduce families and friends for get-togethers during holidays and weekends. Six luxurious suites, three of which have a kitchen and a private terrace,  ensure independence for everyone.
Each suite has attentions worthy of a palace:
• Free secure wi-fi access, Netflix service
• Flat screen TV, bluetooth hifi and safe
• Nespresso machine with capsules provided
• Bathrooms with sink, walk-in shower, wc
• Towel dryer and hair dryer.
• Eco friendly products, towels and bathrobes
• Beds made "ready to dream" high-end bedding
• Duvets and soft pillows in fine Egyptian cotton
• General or individual air conditioning
• Laundry access (washing/drying machine, ironing)
• Gated property and parking with access code
• "Concierge service" for a serene stay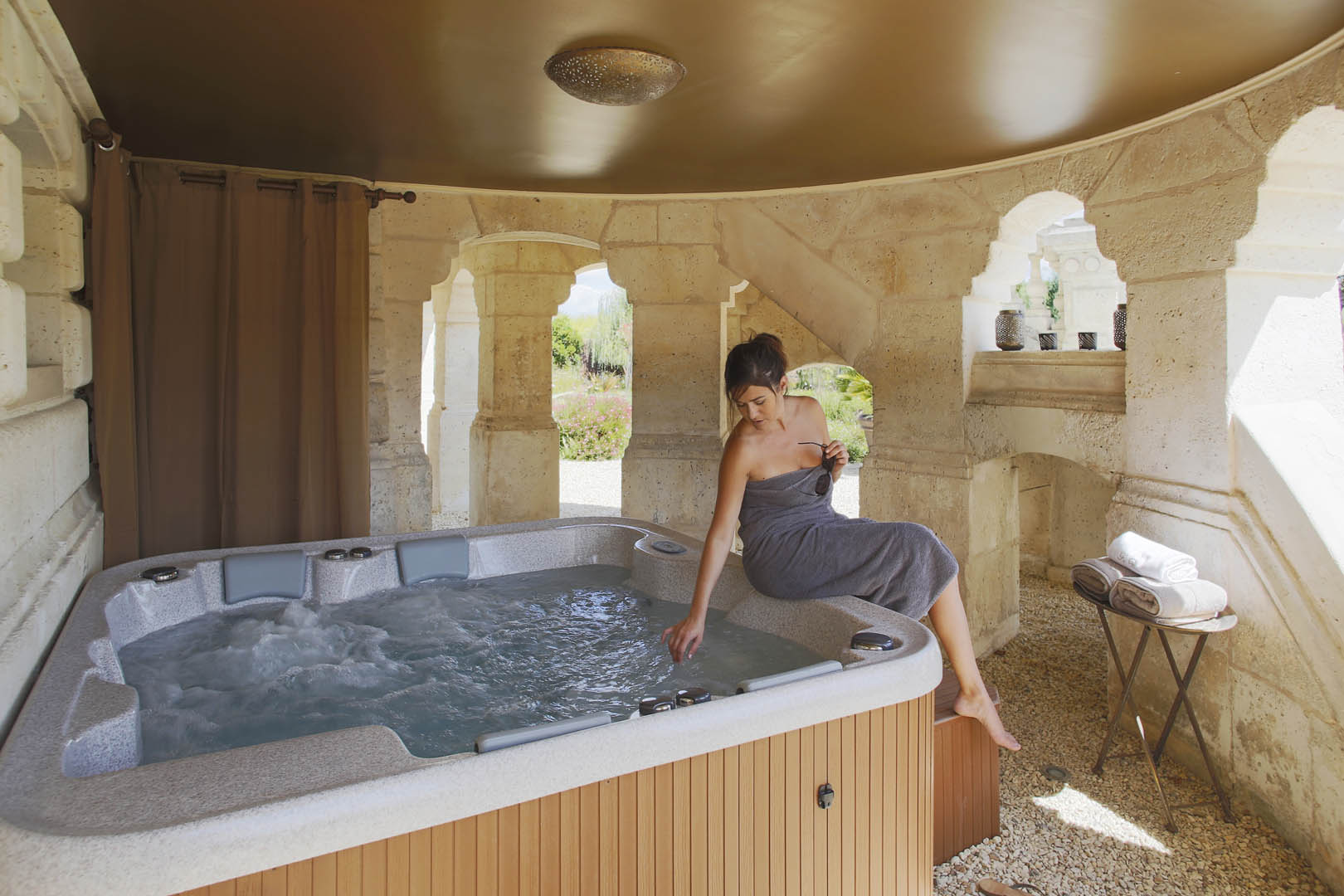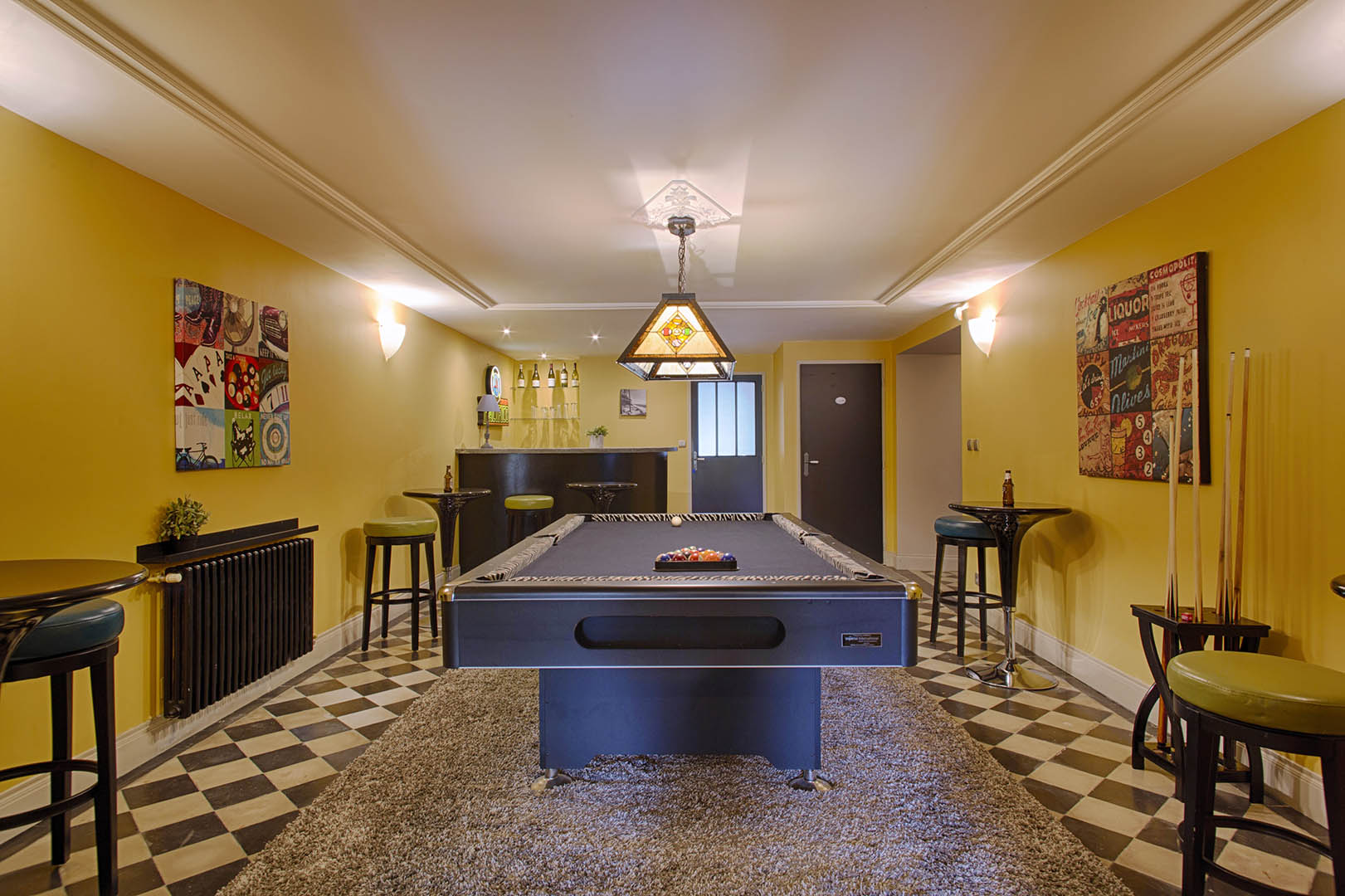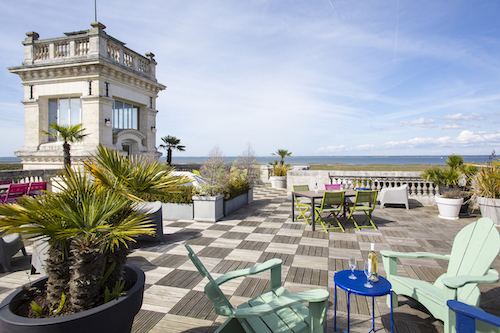 Onsite Leisure Activities
A recreation room with pool table, bar and home-cinema entertain both grownups and kids who also like to sunbathe and play in the garden, soak in the shallow pool and spa or unwind on the rooftop terrace with its panoramic view of Arcachon Bay all the way to Cap Ferret.
Rooftop terrace with superb sea view (200 m2)
Spa and pool (15m-3.50m-0.75m) with loungers
Pool room with bar, high tables and stools
Home cinema with big screen and projector
Outdoor lounges in the garden
BBQ and large family garden tables
French bowling and society games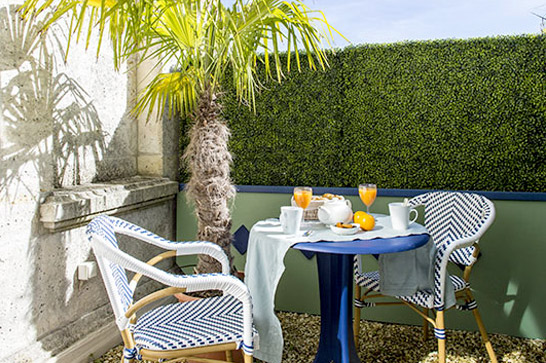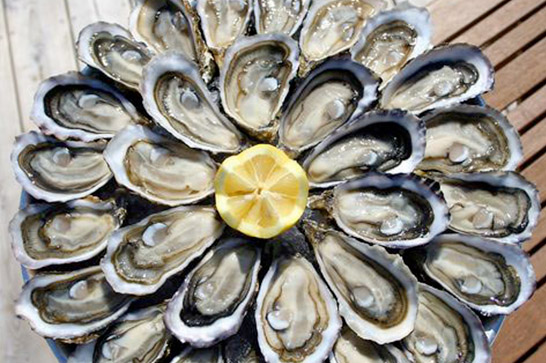 Some guests appreciate amenities of the chateau and charms of Arcachon Bay on a self-catering basis. Others like services: Breakfast, housekeeping, schedule a boat tour or arrange a day in the vineyards…
Same flexibility for meals: Foodies can prepare congenial meals thanks to shops and bakeries at 1 km, enjoy several restaurants at the Port of Larros (800 m), and, on request, order platters of oysters and seafood, or have a caterer or chef at home…
Behind the scene, our concierge service is there for your needs!
Free secure WIFI access, Netflix service
All suites/bedroom: Flat screen, bluetooth hifi, safe
Nespresso machine with capsules provided
Three suites with individual air conditioning
Bathrooms with large basin, walk-in shower, toilet
Towel dryer and hair dryer.
Eco-friendly bath products, towels, terry bathrobes
"Ready to dream" beds made with premium bedding
Fluffy duvets and pillows in fine Egyptian cotton
Laundry room with washer, dryer, ironing board
Secure property and code gated parking
On site concierge service for a serene stay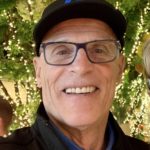 Pierre, Owner. Contact me to book your stay.
Weekly Private Hire
From Monday 5 p.m. to Sunday 5 p.m.